The experience of AEC software development.
architects and engineers who code. We transform your construction requirement into an accurate software solution that fits with your needs.
Every industry is different, everybody is. So we are here to provide bespoke software products that fit your needs exactly, with the best industry standards and passion for technology. What is our expertise? Build software creatively.
We do amazing things with amazing people
Discover our projects showcase.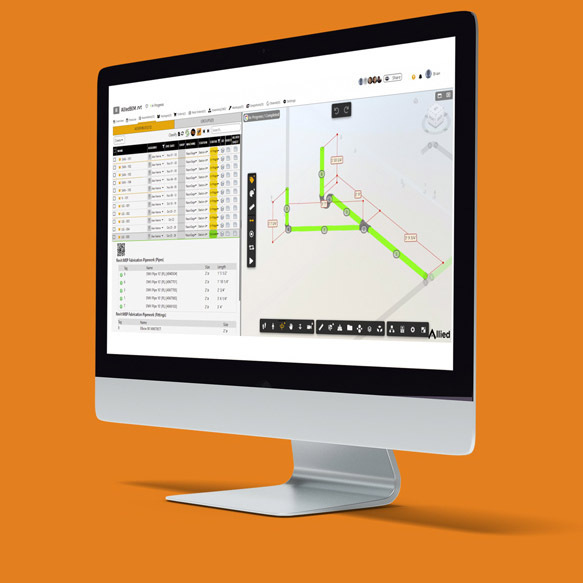 ALLIED FABRICATION CENTER
What our clients are saying
"I'm impressed at the way our e-verse partners get up to speed on not only our codebase but also our speciality knowledge."
Some words from:
Libo Li, CTO at Katalyst.DI

"E-verse helped Digital Flow realize our proof of concept which enabled us to secure onward investment and support. They were on call to support our needs and explain some of the complexities around BIM Strategies and AWS structures. I would highly recommend Valentin and his team because of their experience, knowledge, and expertise. We look forward to working with them in the future."
Some words from:
Warren Betts, Founder at Digital Flow

"I thank e-verse for the excellent job well done and when our software development requirements exceed what we can do in-house, actually e-verse is the first one I would call."
Some words from:
Axel Kruger, CEO at ENGbim

"Valentin Noves and the entire E-Verse team has been a pleasure to work with. Amazing communication and understanding allowed Allied BIM to develop and continually grow at a rate that surpasses our competitors."
Some words from:
Alex Hanna, Director of BIM Services at Allied

"The E-Verse team has been a valuable asset to our Allied BIM team in getting our codebase refined and polished professionally. We were able to successfully refactor a product from start to finish with minimal effort and are quickly moving into other products at a rate of speed second-to-none."
Some words from:
Brian Nickel, CEO/FOUNDER at Allied

"My experience of working with the e-verse team was 100% positive. I found every member of the team attentive to my needs, professional, open-minded, and available to talk whenever needed. I initially contacted this company to create my app, but I ended up doing many other creative projects with them."
Some words from:
Ignacio Minolli, founder at Studio NOD