Most industries are behind in the productivity that the market needs, and this is even more critical in the AEC industry. Removing bottlenecks, taking manual, time-consuming tasks away from people, and seamlessly integrating everything into one automated workflow increases productivity dramatically.
At e-verse, we find the best solutions by working with many different companies from the AEC industry. We understand how your needs are related to the market and how to transform them into successful process automation systems.

Improve your system with intuitive interfaces, scalable, with flexibility for future growth and change within your organization!*

When we create processes for you, we always have in mind the ROI, we are your partner, and we feel that a solution is only a good one if it is the right business for both of us.
At e-verse, we know the industry in and out, so we can not only automate your processes most efficiently, but we also help you decide what strategic steps to take to make the highest impact in your organization using the latest technologies like Artificial Intelligence and related new technologies, including Computer Vision, Cognitive automation, and Machine Learning to Robotic Process Automation.
Embrace automation before manual tasks.
When automating processes, we have vast experience with multiple APIs, so we can implement a solution on top of the programs that our clients already use. We can work either on top of BIM solutions like Revit or Navisworks, we can make relationships between different programs, or we can create stand-alone online platforms depending on the needs.
As strategic advisers we have worked with some of the most reputable organizations in the building industry to craft strategies and roadmaps for leveraging data and emerging technologies.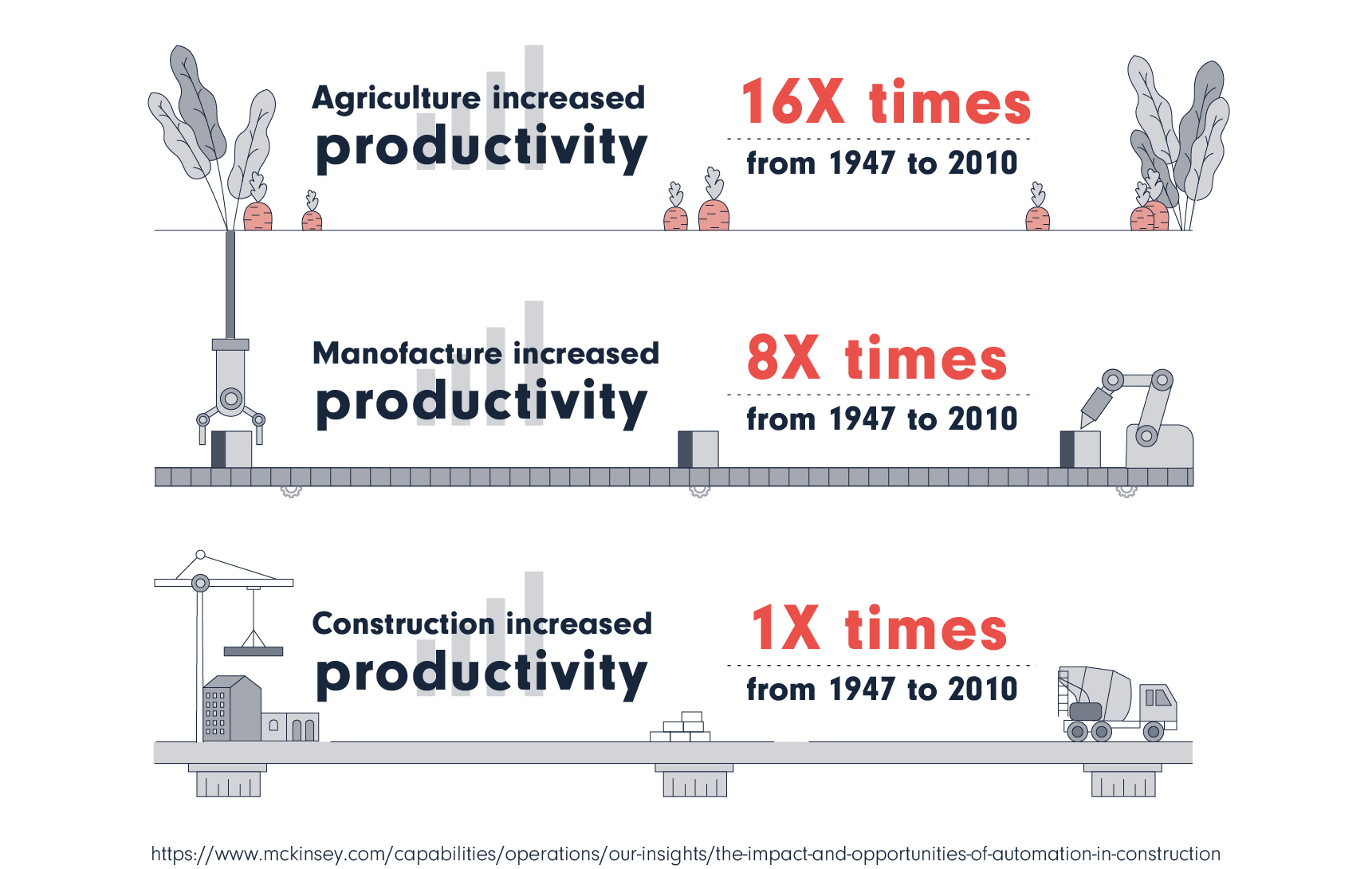 Graph 02

A good example of the current situation is how different industry stakeholders manage the automation of their systems vs. the use of spreadsheets, which in most cases end up being something too complex and messy to use.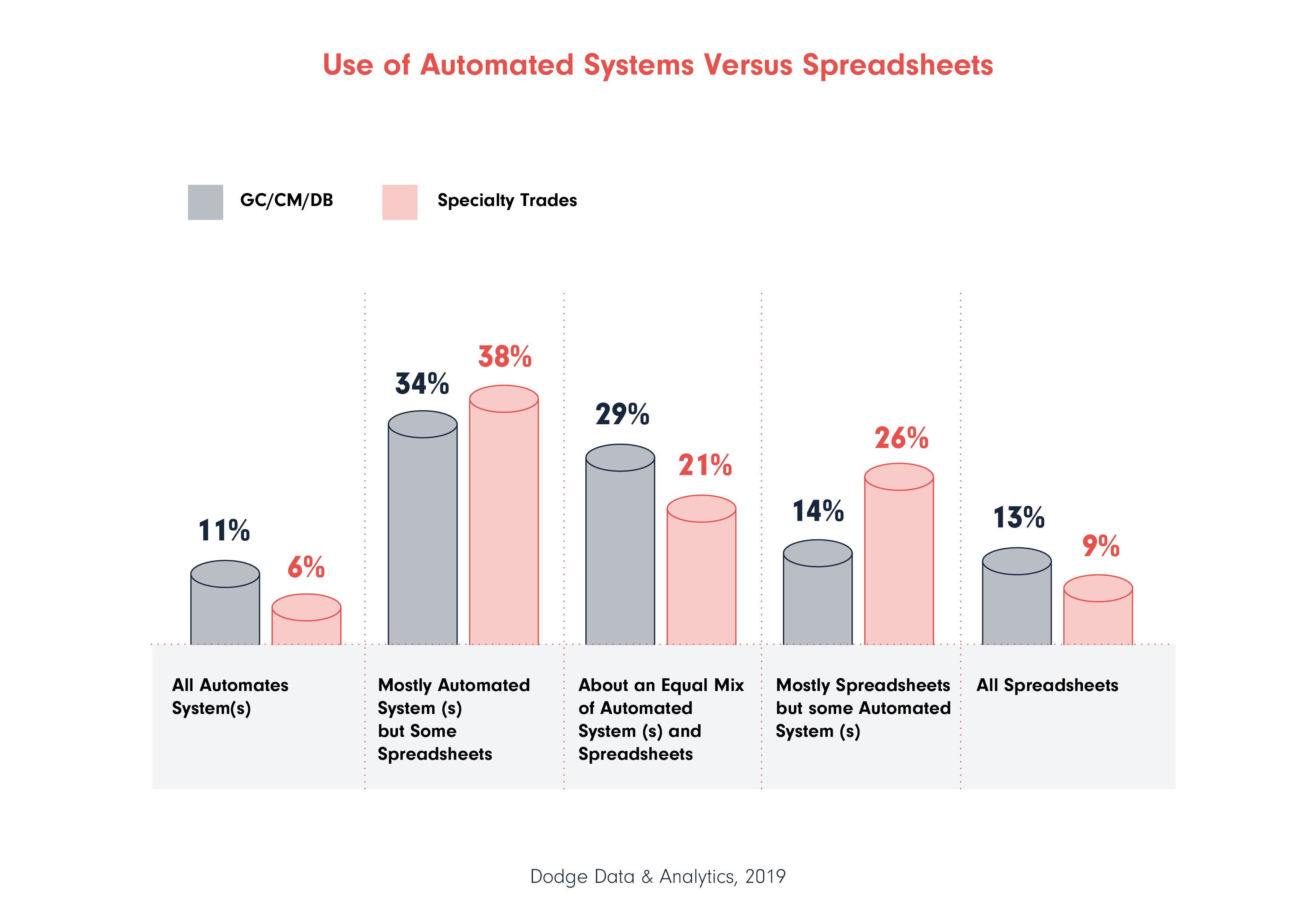 https://www.viewpoint.com/blog/technology-in-construction-impact-of-technology-on-construction-data