ReWyre is transforming the built environment for a smarter and more sustainable future.
Developers are overwhelmed when they need to procure proptech for multiple development projects. ReWyre exists for one purpose; to help them and their professionals research and buy the best tech. They are changing how people procure proptech as it's becoming very clear that we are moving from analog to digital in the real estate industry. Adding digitization and sustainable technology delivers positive social and financial results to every project.
In this context, at e-verse we work together with Rewyre as one team in four main areas:
Developing a proof of concept lleveraging our AEC industry expertise to validate how a 3D model could interact with the count of smart devices.
Working on developing a 3D viewer and the logic behind it.
Working of solutions to make the Rewyre ecosystem stable and scalable.
We develop focusing on the visual aspects of a website, making sure the platform provides a great user experience.
ReWyre is a proptech platform and marketplace designed to make it seamless and easy for you to discover, procure, and optimize the right proptech for every project.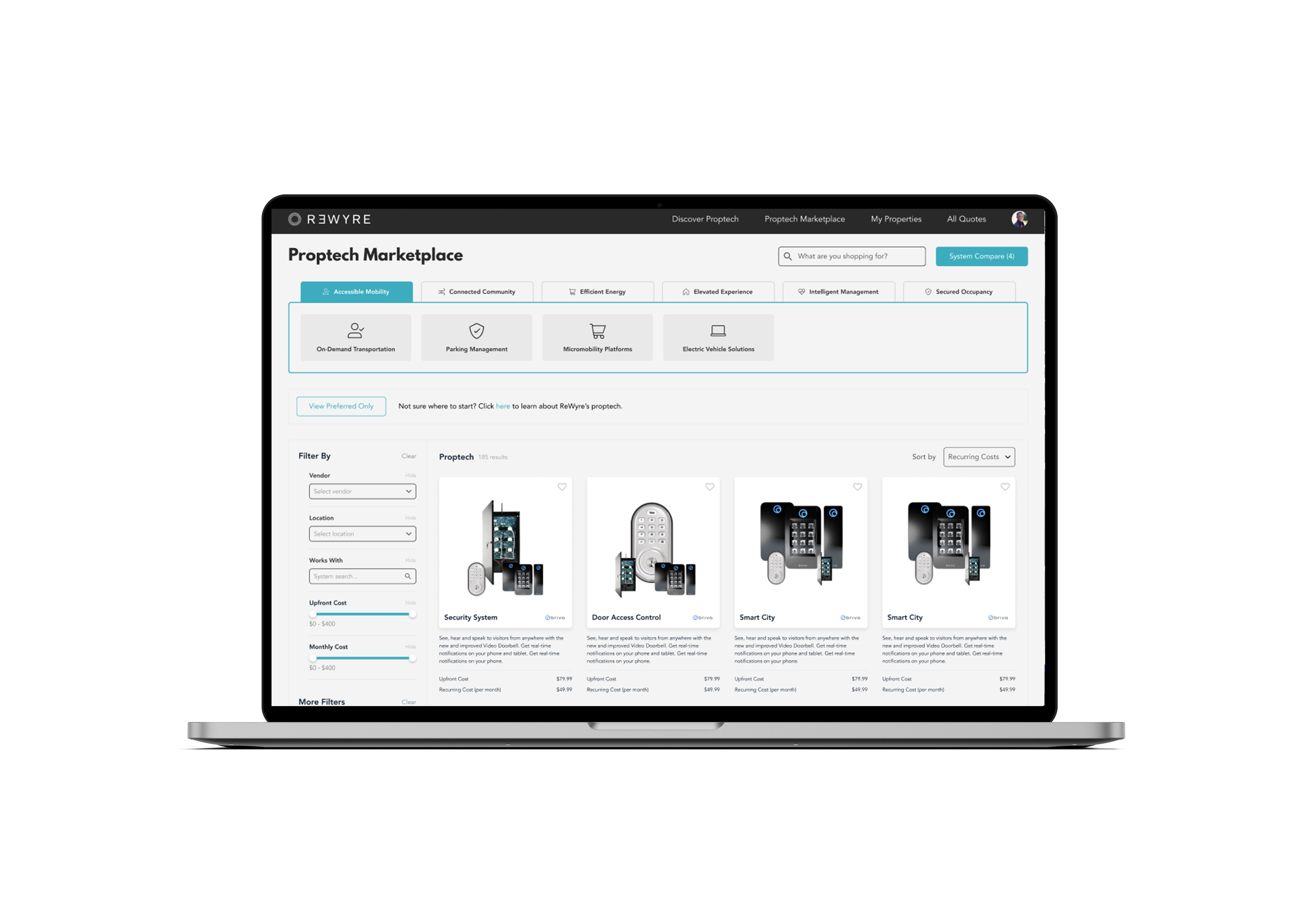 "e-verse has served as a reliable and devoted partner for us since our inception, and has never failed to deliver. Their specialty knowledge in Autodesk technologies has given us a true advantage in our industry. We look forward to growing further with them as our trusted technology partner."
Some words from:
Morris Zeitouni, Director of Technology at ReWyre