Blend approached e-verse with a need to develop a tool that would streamline the communication process in a BI dashboard. The tool was meant to monitor the progress of the project in real-time and recognize any bottlenecks in the BIM process early on.
The goal was to create a more efficient production delivery solution for projects, freeing up the team to focus on their strengths: designing, managing, and collaborating.
With over 20 years' experience for each of their Founders, Blend AEC Solutions creates a more streamlined production delivery solution for your projects, empowering the team to focus on what they do best: design, manage, and relate.
With this tool, Blend was able to:

Streamline their production delivery solution

Reduce errors to improve overall performance.

Greatly save time by taking data-driven decisions.
Throughout the entire project, starting from the initial stages, we worked closely with Blend's innovation team to ensure its successful completion, culminating in the beta stage. Our collaboration with their team was crucial to the success of the project, and involved:
Investigating challenges within the industry.
Devising the system's infrastructure for the platform.
Selecting technologies that would enable the swift delivery of a scalable product to potential users.
Crafting a proof of concept.
Structuring the development stages and creating target goals.
Offering guidance and management to the development team.
Ensuring the product was in excellent condition for its inaugural users.
This tool empowered the company to effectively track and analyze key performance indicators (KPIs) associated with their BIM modeling process. These KPIs included the number of models completed, the time it takes to complete a model, the number of revisions required, and the accuracy of the models. With this information at their fingertips, the company can make data-driven decisions and continuously improve their BIM modeling process for optimal efficiency and success.
By integrating historic Revit models data with Google Studio dashboards, the tool would enable the company to create visual representations of this data, making it easier to identify trends and patterns over time. The tool may also allow the company to set alerts or notifications based on certain KPI thresholds, enabling them to proactively address issues before they become major problems.
The ultimate goal is to improve efficiency, reduce errors, and enhance overall performance.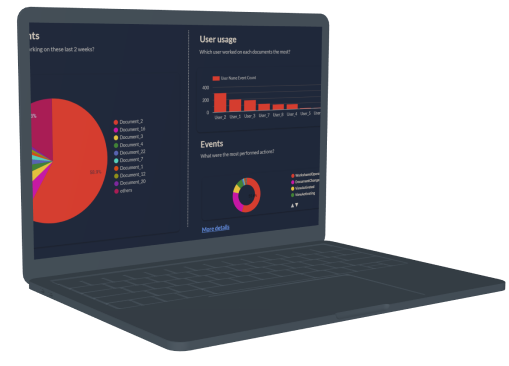 "e-verse was a key stakeholder from beta stage to completion. Collaborating with our innovation team, we crafted a tool that enabled us to track KPIs for our BIM modeling process, highly improving our team's efficiency and performance and reducing errors. The process was smooth and easy, and they understood our business needs from point zero."
Some words from:
Martin
Executive Director at Blend AEC