Pris – Select by Revit ID addin
Description
Pris is a Select by Revit ID add-in for Autodesk® Navisworks®. It allows users to easily select specific element in a Navisworks model based on its unique Revit ID.
______
General Usage Instructions
Open a Revit model in Navisworks
Paste the element unique ID
Hit Select and you're done!
______
Screenshots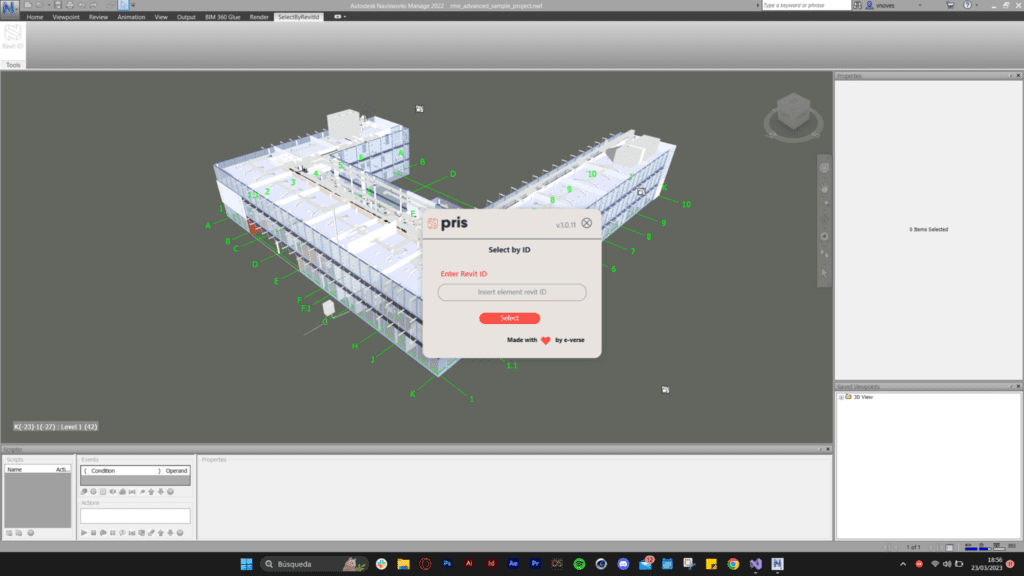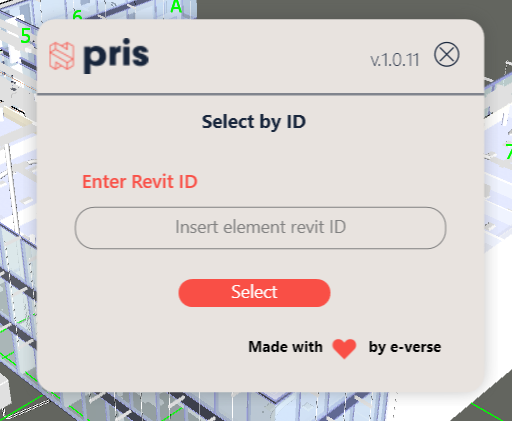 Sections
Enter Revit ID: This allows you to insert the element unique Revit ID that you want to select.
______
Installation/ Uninstallation


Installation:
1- Execute the Addin Installer.
2- Complete the instalation accepting the conditions and terms.
3- Open Autodesk® Navisworks®. Pris is currently available for Navis 2019,2020,2021, 2022, and 2023.
4- Look for "SlectByRevitId" tab and start working!.

Uninstallation:
1- Execute the Installer.
2- Press "Remove" button.
3-It's done! the app is removed from your PC.
Or,
1- Go to Settings – Apps & Features.
2- Look for Pris app.
3- Execute and press "Remove"
4- Complete the uninstallation.
______
Navisworks Version
Pris is currently available for Navisworks 2018, 2019, 2020, 2021, 2022, and 2023.

Version 1.1.0, 4/4/2023
______
Videos
______
Technology stack


C#
WPF
______