The Digital Flow platform brings together all your data from across the design and delivery process into one 3D model viewer, giving your teams full visibility, anytime from wherever they may be. It connects your existing systems and workflow status together, enabling true collaboration and transparency across projects. Build your own bespoke dashboards putting the data you and your teams need at your fingertips.
Simplifying the communication process in a web-based 3D viewer, making it instant and easy to monitor progress and identify early where any bottlenecks are.
As a mix of AEC industry and software industry experts, we took on this project from initial discovery all the way to a fully functional beta. 
Evaluating industry issues.
Thinking of scalable solutions.
Assessing the potential market.
Designing the system architecture for the platform.
Choosing technologies to deliver a scalable product to the potential users as fast as possible.
Designing a POC.
Organizing the development phases and setting milestones.
Providing and managing the development team.
Getting the product to a good shape for its initial users.
We understand the challenges of connecting digital workflows in the built environment.
Making it simple, easy to share without the need to purchase expensive design software.
Creating a transparent approach reducing your need for paper based reporting, allowing you to focus on what is important.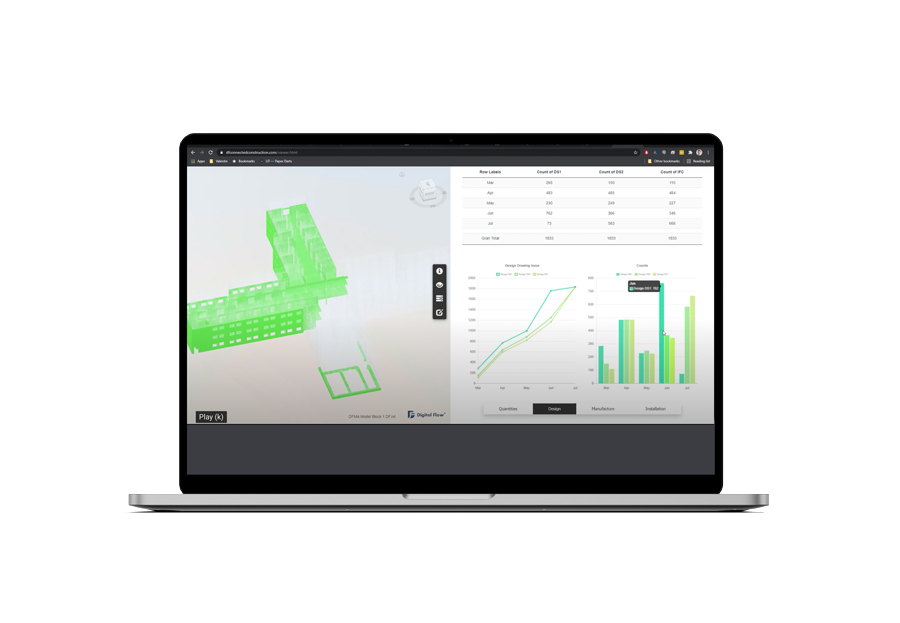 "E-verse helped Digital Flow realize our proof of concept which enabled us to secure onward investment and support. They were on call to support our needs and explain some of the complexities around BIM Strategies and AWS structures. I would highly recommend Valentin and his team because of their experience, knowledge, and expertise. We look forward to working with them in the future."
Some words from:
Warren Betts, Founder at Digital Flow