Allied BIM is connected to machine manufacturers around the globe and partnered with ATG USA and Autodesk Construction Solutions to enable the world's best in-class cloud model-to-machine workflows on the market. The Alliance enables a process for publishing, tracking, and communicating fabrication shop workflows from anywhere in the world.
Publish, track, and communicate your entire fabrication process online, connecting the Addin with external interfaces (machine control). Distribute your machine cut lists through the cloud. Communicate directly with your fabrication shop foreman to stay up-to-date on fabrication progress and status.
We have worked with AlliedBIM's team as one, in the following areas:
Assessing industry needs: we worked on BIM and we know the industry's pain points, so we set out to help in thinking of ways to bridge the gap between BIM model to the field.
As software experts, we help to design and build ways to make the application reliable and scalable.
We leverage BIM software knowledge to connect the modelers with the application through desktop software addins that send model data and make it available throughout the application.
Model to Machine Fabrication Software:
Allied BIM's Fabrication Suite of Software enables model to Machine manufacturing by enabling cloud publishing, tracking, and communications to all of your fabrication shop machinery.

A BIM 360 Integration. Publish, Track, and Communicate with all your project stakeholders in the Fabrication Center. Manage Assemblies. Create Packages, Place Orders, and Connect Designers directly to your Fabrication Shop Foremen directly.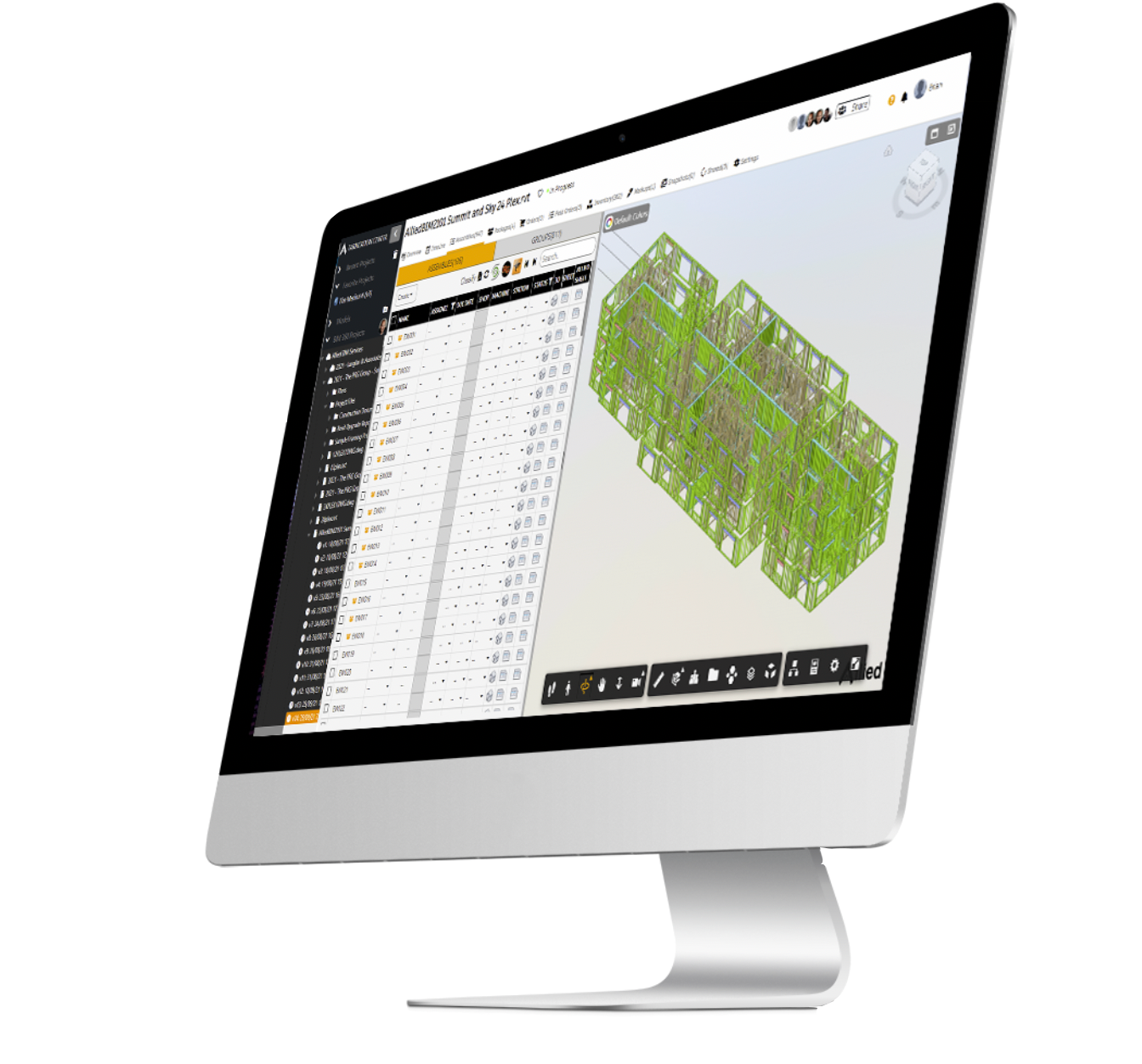 For the customers: a complete tool to manage the jobs to be done, to be able to send to different machines, and to speed up the production speed by 800%.
For the Alliance: to be able to increase the use of the machines, generating profitability.
"Valentin Noves and the entire e-verse team has been a pleasure to work with. Amazing communication and understanding allowed Allied BIM to develop and continually grow at a rate that surpasses our competitors."
Some words from:
Alex Hanna, Director of BIM Services at Allied